The Cutest Little Lady! Madison, a 3 Month Milestone Photo Session.
I was lucky enough to photograph this little girls newborn session, and now she's back to our Land O Lakes studio, for her 3 month milestone!
Her mama loves all things pink and frilly. So what more fitting than a princess bed, complete with ruffles and lace!
Soft colors ruled this session, along with Ms. Madison's personality.
I love how perfectly she fit in this Ruffle Romper, from Little Miss Atasha! (you can find her on Etsy!)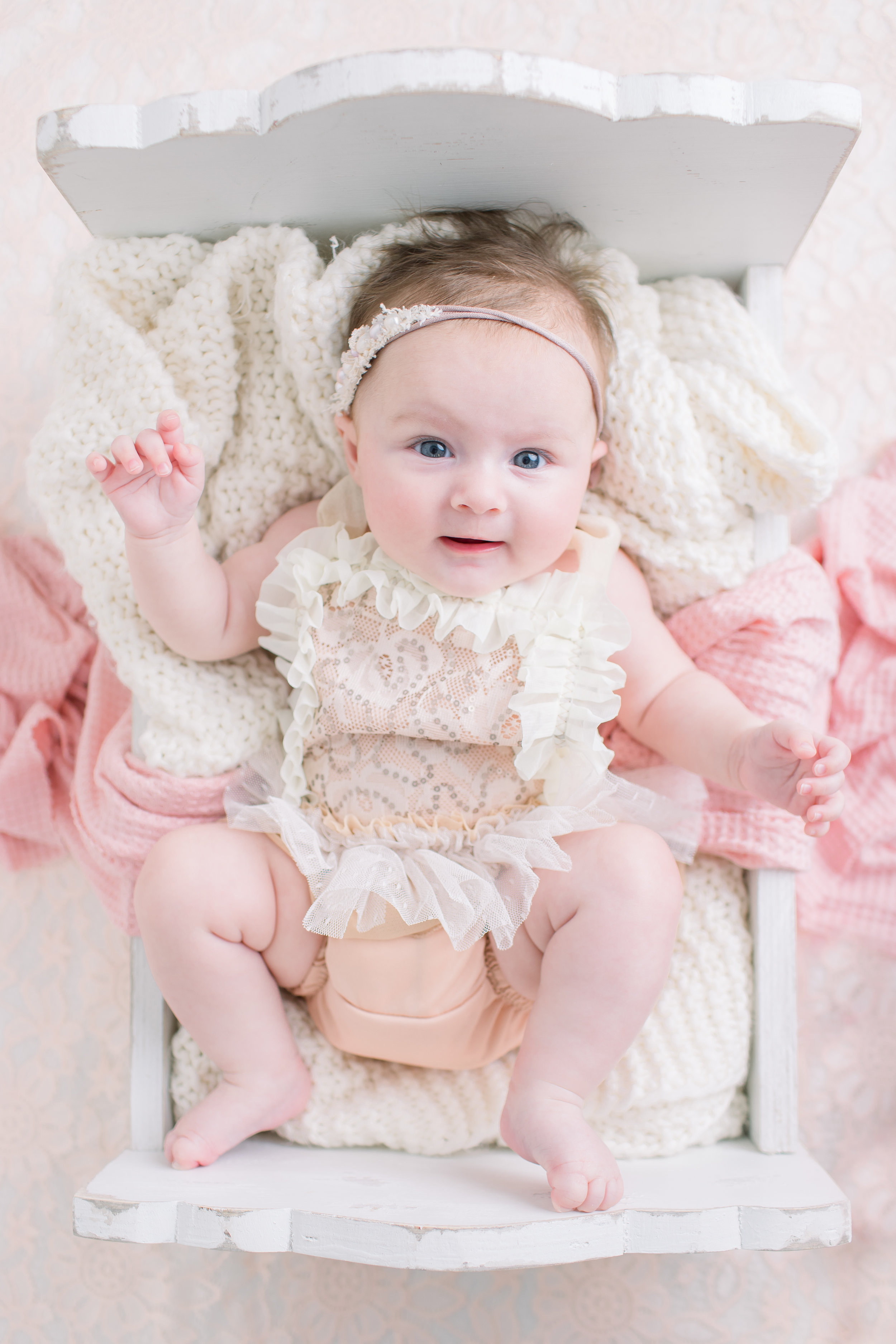 Little nugget needed a snack break, and that's just what she got! ( p.s. Avent bottles, I'm not opposed to a collab 😉)
This 3 month old diva, really showed us her personality, in her photo shoot. All the giggles, and some side-eye too!
I love capturing these special milestones, how quickly our babes grow and change. I can't wait to see how her 6 month milestone session goes!
Looking to capture a milestone session near the Tampa or Wesley chapel area? Let's plan a theme!
Alexis Belli Central Florida family photographer serving your maternity and newborn photo needs and beyond. Book a family photo session to mark the most important moments and document a beautiful life.